25 Oct 2017
By

Bestsmscompany
Before we pinpoint the core reasons your business can grow through SMS marketing companies; let us first understand why many companies mostly fail in implementing their SMS marketing.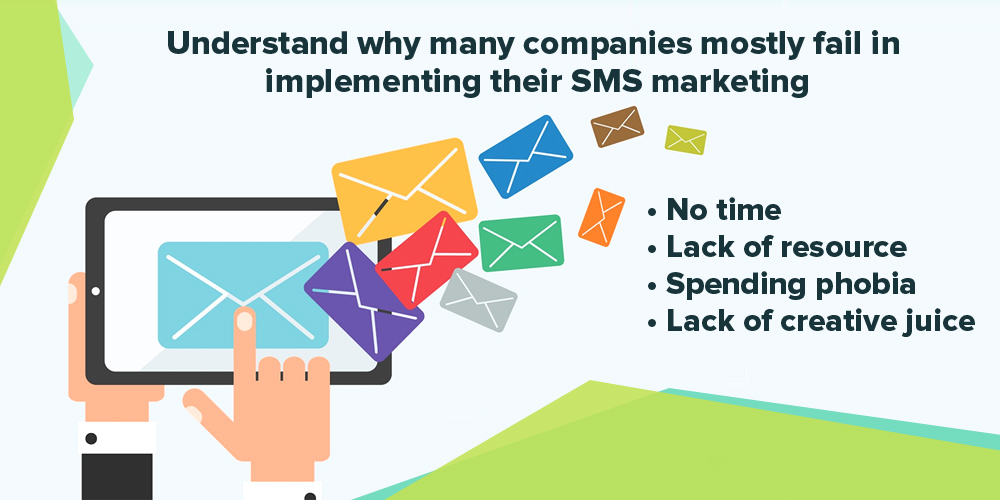 No time - They do not have time understanding their marketing strategy, let alone implementing
Lack of resource - Most SMS companies does not have necessary resources they require to run a full-fledged and holistic SMS marketing campaign
Spending phobia - There are companies who would never launch an SMS companies thinking they might need to invest a great amount of money.
Lack of creative juice - The lack of creativity is one of the main reasons many services avoid using it.
1. Not making the campaign exclusive and integrating messages from many other platforms to make it look odd
2. Not capitalizing on the immediacy of the messages
3. Sending too many messages to your customers
4. Sending messages not pinpointed to earn you values
5. Sending messages too frequently
Now, if you think outside the box, if you can send timely, useful, pinpointed messages to your customers using proper channels and resources; without having to complicate your goals; you can scale up.
Now, let us cover the topic of today's discussion
The number one step to improve your brand presence is to choose the services of a good SMS marketing and gateway company. Please choose a service provider based on your standalone needs, and budget.
Now, when you hire a service provider you should be defined about how you should cater to your audiences needs. You should know the volume of content you need to send and the frequency at which you need to send messages to your messages.
Once the strategy and service provider is selected, you should see how the entire strategy works. The SMS marketing company you choose should provide you with timely updates about the progress. Always ask about the statistics about how the entire campaign is fairing.
Connect and engage with your customers using state of the art technologies. A great deal of effectiveness actually rely on the service provider. So, choose a company that has proven years of experience, and uses latest technologies and tools to offer an unrivaled set of effective solutions.
These are a few of the important tips you need to learn before growing your business using bulk SMS marketing services.
Develop a sustained, valued presence –